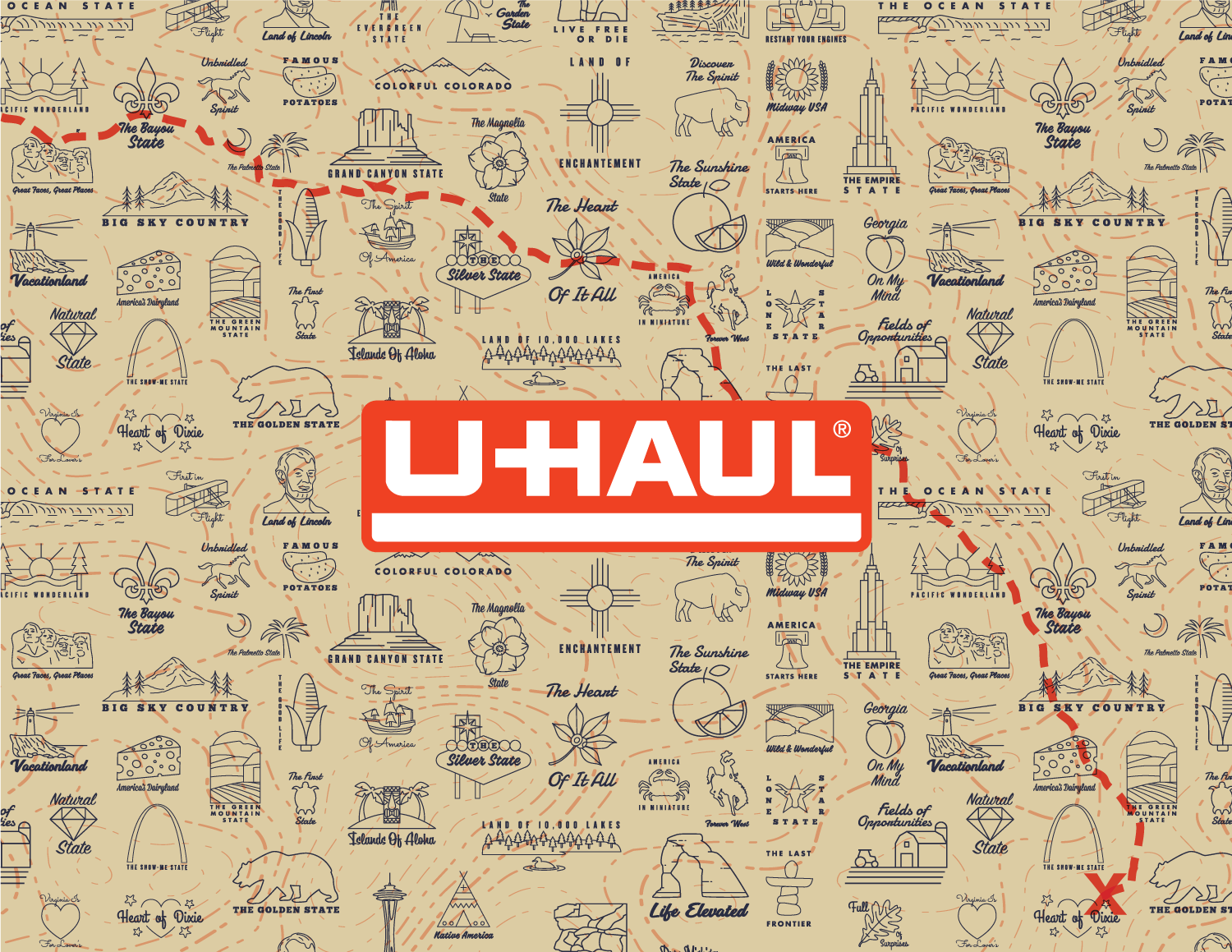 CHALLENGE
Utilizing the existing logo, create an updated look and feel for UHaul to generate intrigue and attract new customers.
SOLUTION
Celebrate the adventure of moving around the country and the features of each of the 50 states by creating unique badges and developing into a pattern for UHaul trucks and boxes.

CUSTOM ILLUSTRATIONS FOR ALL 50 STATES

I created a simple, monoline drawing for each state and paired with the slogan or nickname for that state. Afterwards, I arranged each of the logos into a cohesive pattern with spatial considerations.